FEATURED LISTINGS - SEARCH MLS - REQUEST ASSISTANCE


Ruskin Real Estate & History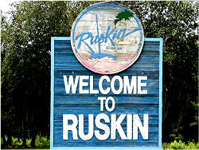 The small town of Ruskin, FL is located on the shores of Tampa Bay, the Little Manatee River and the Ruskin Inlet, about 16 miles southeast of Tampa. It is approximately 21 square miles including 1,148 acres designated as Natural Preservation with significant land along the Little Manatee River. In 2000 the Ruskin Community Plan Area had 5,632 dwelling units and a population of 9,518 people. By the year 2025, over 9,000 homes will be in the area with an expected population in excess of 22,000 effectively doubling the number of people.
Ruskin Florida Lifestyle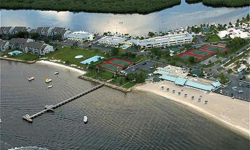 The community of Ruskin has it all, affordable cost of living, lifestyle variety, pleasant weather, and low population density. Residents enjoy the convenience of proximity to larger cities like Tampa, combined with the pleasure of small-town Florida. The area´s residential communities are a unique blend of architectural styles, from quaint cottages along the Little Manatee River to modern high-rise senior living and pre-civil war Georgian. So unless you dislike gorgeous sunsets, walks on the beach, fishing, sailing, or any of the other benefits that come with living in Ruskin is an ideal place for you to find your dream home. The only thing you´ll regret is not having done it sooner.
Attractions & Recreation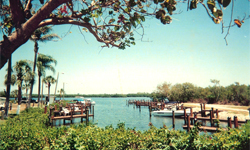 When it´s time for fun, Ruskin accommodates beautifully with an abundance of activities. The Ruskin Seafood Festival and the Tomato & Heritage Festival are just a couple of the fun activities held in Ruskin every year. This exemplifies the agricultural heritage evident in Ruskin, FL.
Additional amenities include plentiful golf courses, fishing on the Little Manatee River, boating, kayaking, canoeing and deep-water canals leading out to open bay waters invite endless enjoyment for boaters and anglers alike. Miles of hiking trails, numerous swimming beaches, thousands of acres of natural marine estuary and freshwater springs are among Ruskin´s natural highlights.
Education in Ruskin
Ruskin families are served by Hillsborough County Public schools. Schools in the area include Apollo Beach Elementary, Ruskin Elementary, Cypress Creek Elementary, Riverview Elementary, Summerfield Elementary, Gibsonton Elementary and Boyette Springs Elementary. Boyette Springs is Ruskin´s only year-round school. Area middle schools include Eisenhower, Progress Village and Marion Rodgers. The two area high schools, Riverview High and East Bay High serve Ruskin area students as well.
Ruskin Real Estate
Ruskin, Florida has kept its small town feel and rural surroundings. This is very evident when looking at real estate in Ruskin. If you are thinking of relocating, Ruskin has many homes, condos and townhomes to purchase. A search for these homes, condos and townhomes can be done on our MLS. I will be happy to help with your real estate questions or any other concerns regarding the MLS search for homes in Ruskin, Florida.